LAMINAM is a well-known brand manufacturer of high quality ceramic surfaces
The difference between ceramic and porcelain comes from the materials selected and the heat of firing. Porcelain is normally made from finer materials that are fired at a higher temperature, which makes them stronger, denser and less porous. These are ideal properties for kitchen worktops.
However, the terms 'ceramic' and 'porcelain' are sometimes used as interchangeable, and the materials used for worktops are the result of the advanced development of such techniques, applying technology used in the tile industry to create products in large dimensions that can be used for custom-made worktops, floors and wall linings. They tend to be thinner (like ceramic and porcelain tiles) than stone or quartz.
This Canary Wharf project showcases a 12 mm Laminam mitered edge detail bookmatched vein in Bianco Staturio Lux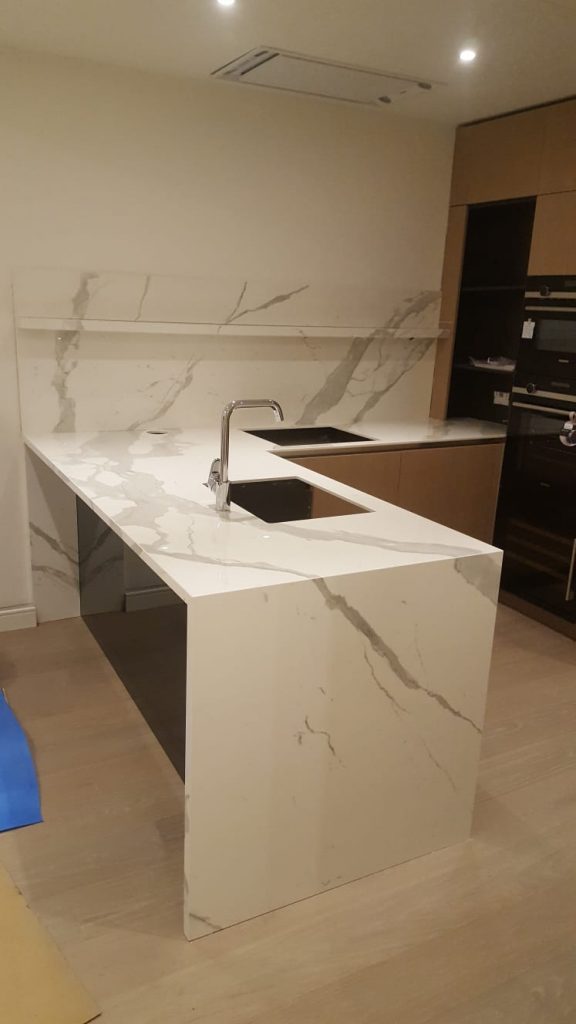 For more information on your bespoke request please take a look at our Material and Colour galleries or give us a call 01245 243920