Lapitec is a sintered stone material.  Sintered stones are produced using 100% natural minerals that can be found in granite and porcelain.
Lapitec sintered stone slabs are ideal for kitchen worktops, drawers, shelves and all those surfaces that need high resistance to heat, abrasions and scratches.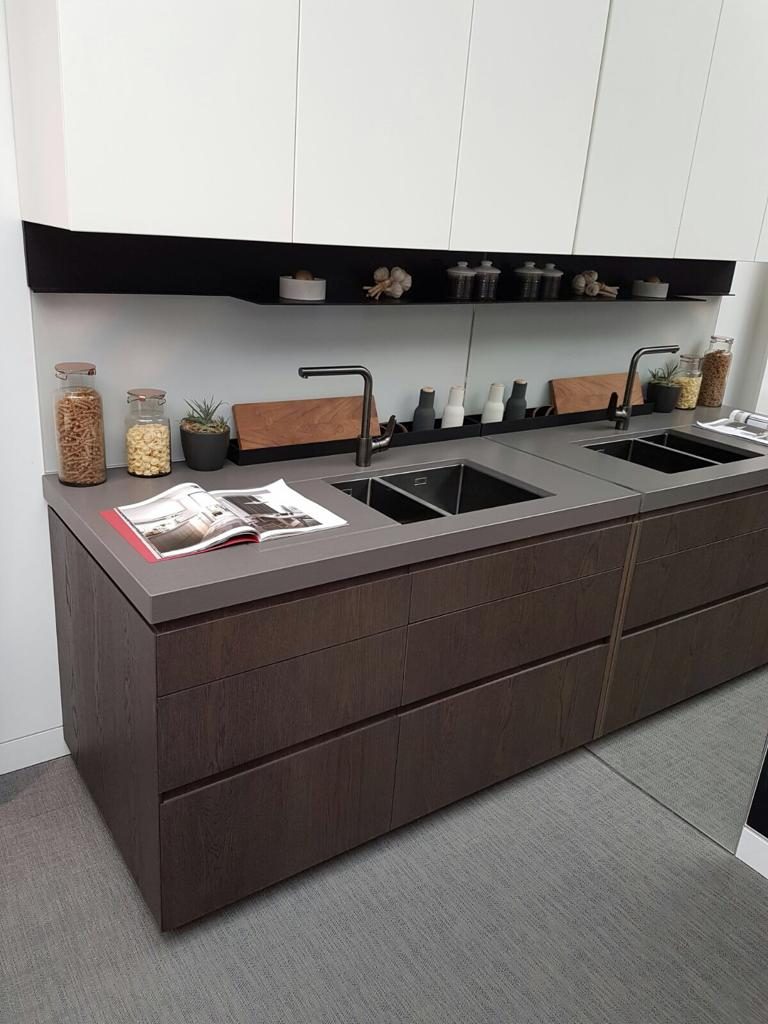 The featured tops are 60mm mitered edge detail Lapitec Ebano satin finish from the recent Kings Cross development.
For more information on your bespoke request please take a look at our Material and Colour galleries or give us a call 01245 243920